Types of Lessons We Offer
Find out what's right for you.
People take dance lessons for many reasons. For some, dancing is a lifelong hobby that is both relaxing and challenging. Others may only want a few lessons to prepare for a special event. Couples often take lessons because it is something they can do together, and may find that it adds a little spark to the relationship. And many people prefer dance as a form of exercise (both physical and mental) and appreciate the social interaction it provides. In other words, there are as many reasons for dancing as there are people who dance.
Ideally, a well rounded dance program will include private lessons, group classes, and practice parties. Each of the three has specific benefits, that when combined optimize learning. Realistically though, not everyone can engage in all three consistently. Your learning style, personality, goals, available time, and budget will determine the combination that is right for you. So look over our offerings, talk to your instructor about your needs, and then enjoy whatever you choose.
Try your first lesson or class for free!
Call or email to schedule or find out more.
(901) 359 – 6467 cat@catsballroom.com
Or click the button below to schedule online.
We are currently giving lessons in person. For the time being we will be working mostly with couples so that we can maintain appropriate social distancing. Video lessons are still an option for anyone who prefers to stay at home. Feel free to contact us if you have any questions or concerns. And as always, stay safe.
Private Lessons
In a private lesson, an individual or couple works directly with an instructor on a personalized plan. Private lessons let you learn at your own pace and focus only on those dances that interest you most. Private lessons also allow for more personalized feedback and emphasis on technique. In addition, since they can be scheduled at almost any time, they are convenient for any lifestyle.
Cat is amazing. We walked into our first lesson thinking we knew what moves we wanted to learn. She asked the right questions, and we discovered we could dance more on on our upcoming cruise with some easier dances moves. A few sessions later and we could literally dance the night away at sea.
Group Classes
Group classes allow you to learn many different dances and to interact with other students who are at a similar level. Changing partners regularly keeps the lessons lively, allows everyone to participate, and helps you learn more rapidly. In addition to lively social interaction, the lower cost of group classes makes them a good option for those who may be on a tighter budget.
The beginning dance class at Cat's Ballroom on Wednesday nights is the highlight of my week.
Beginner
Wednesdays at 7:00 PM
Here you will build the base for social dancing. Simple patterns from the most popular dances (such as waltz, rumba, slow lounge, and salsa) will be used to introduce you to the concepts of leading and following.
Intermediate/Advanced
Wednesdays at 6:00 PM
Once you have developed a strong base you will want to focus more on technique and style, which we facilitate that by spending more time on each dance.You will also be introduced to new dances that were not covered in the beginner syllabus.
Wedding Dance Preparation
Getting married is one of the most significant milestones in your life. You plan every detail to reflect your personalities. Don't forget your first dance. Elegant, fun, sexy? It can be anything you want, but if you don't plan for it you'll end up doing the "prom hang" and looking like two kids at a middle school dance. Think of the video! And don't forget that unlike the flowers, cake, and pretty much everything else purchased for a wedding, you can use what you learn in dance lessons together forever.
Once you've picked your song we can help you choose an appropriate dance, edit your music (most songs are too long!), show you how to enter and exit elegantly, and of course, teach you enough steps that you will feel smooth and confident while on the floor. Of course if you want elaborate choreography, group numbers with the whole wedding party, or mother-son/father-daughter dances, we can do that too. Let us create a package that fits your needs.
"We wanted our wedding dance to be romantic and polished, nothing fancy, and they put together a beautiful dance for us that was easy to learn and so much fun! "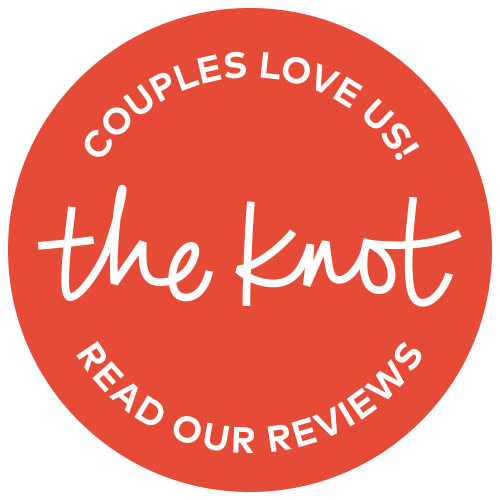 Would you like to see what other couples have done?
Check out our Wedding Stories blog to see real couples go through the process of crafting the perfect first dance.
Practice Parties
As a precaution we are suspending parties until further notice.
Fridays from 7:00 – 8:30 PM
When invited to a practice party for the first time, people immediately say "I'm not good enough yet." But how will you ever get better if you don't practice? It's in the name.
Practice parties are what we sometimes refer to as organized chaos, so here's what to expect.
Practice your steps in a familiar place with instructors on hand to offer help if you need it.

Mingle with people who share your interest in dancing.

Dance with people at different levels (including instructors) to improve your skills and help them improve theirs.

Hear music at different tempos so that you can learn which dances go with which songs.

Enjoy light refreshments.
All dances, all levels, all fun!
Gift Certificates
Unique | Thoughtful | Lasting
We are happy to create custom gift certificates to fit any occasion. Need a Christmas or Hanukkah gift for your boss? Anniversary coming up? Want to give your grown children a fun experience? The possibilities are unlimited. We'll work with you to create the perfect lesson package and design a card that conveys your sentiments. Three delivery options (pick up, mail, or digital) means there's no need to worry about your gift arriving on time, even if you are a last minute shopper. 😉
Simply call or email to get started.
(901) 359 – 6467 cat@catsballroom.com